Ethos is an equal opportunity employer. We celebrate diversity and are committed to creating an inclusive environment for all employees. Ethos embraces diversity and equal opportunity in a serious way.
Talent sustainability is our commitment. This means we invest in our employees to help them succeed. We challenge our employees to develop their skills as a way to drive Ethos' growth and success.
Ethos

has an innovative and collaborative culture, built of a community of talented people guided by shared values. We are committed to providing our employees with a supportive and empowering workplace
Customer Focus (External and Internal)
We treat each client, business partner and co-worker with the same care and integrity we would expect as a customer. We understand that a dedicated focus on our clients' changing needs is critical to our success.
Innovation and Creativity
We respond to challenges and opportunities with an entrepreneurial spirit by embracing new ideas and ways of doing things, by taking ownership of our work, and being accountable for outcomes.
Benefits
We are continually looking for ways to make Ethos a great place to work. To that end, we offer eligible employees a comprehensive benefits package designed to address our employees' health care and financial needs, both now and into retirement. It is our goal to help Ethos employees live life well.
Continuous Improvement
We work continually to improve our processes, help people do their jobs better, and produce higher quality at lower cost. We promote and recognize ongoing learning to improve our individual and organizational capabilities.
Open Communication
We encourage an environment that motivates people to speak up, exchange information and ideas openly, and provide timely responses through action, acknowledgement or feedback.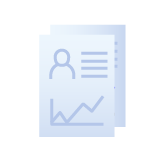 Research Analyst
Market Research – Expert Recruitment

This is an exciting position with opportunities to work closely with business and investment leaders

that are driving the industry globally.

As a Research Analyst, you will be connecting with most influential business leaders around the world and recruit the most relevant respondents for our client's research projects

Anyone who is a University or College graduate experienced in lateral recruitment and/or market research may apply

Imperative to have an interest or experience in internet research, inside sales, headhunting, recruitment, and market research along with strong oral and written communication, and presentation skills. Strong problem-solving and a can-do attitude is a must with an added advantage of search engines, professional networking, and business research tools acumen

As per industry standards

Please send your application via the form below, or email your application to info@ethosmr.com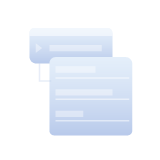 Associate/Sr. Associate
Business Development – Market Research

This is an excellent role for people who enjoy being part of a corporate management team. Feel free to apply if you have strong interpersonal and leadership skills, a knack for numbers and sales strategy

Graduate or post-graduate degree in business, marketing, communication, or any other related field. The desired candidate should excel in selling and have a minimum of six months experience in selling and marketing of services to international B2B clients

The candidate should possess excellent communication skills and exhibit strong business communication. They m

ust be extremely self-motivated to work independently to produce results along with being driven to achieve targets timely

As per industry standards

Please send your application via the form below, or email your application to info@ethosmr.com
Position and Location Applying for